iHORN Won the "China Top 10 Security Brands" Award Again
2020.09.21
Recently, the China Security Industry Awards Ceremony and the 3rd China Security Big Data Development Summit Forum, jointly organized by China Security Exhibition Network and security associations of provinces, autonomous regions and municipalities, was held in Xining, Qinghai Province. China Security & Fire IoT Sensing Company Ltd,. (hereinafter referred to as iHORN) won the award of "Top 10 Chinese Security Brands" again by virtue of its excellent performance in the security alarm industry.
The "Top 10 China Security Brands" is selected once a year by an expert committee consisting of security industry experts and scholars, authoritative industry associations, leading companies and media, to make a rigorous selection of the performance of the major security brands in 2019, and this year is the 10th ceremony. iHORN has been selected from a number of companies, which fully proves the brand strength and value creation of iHORN in the security industry.
As a professional IoT sensor and security alarm solutions provider, iHORN has been working in the industry for 25 years, mainly focusing on security alarm and IoT sensing, always paying attention to the innovation and breakthrough of the core technology of detectors. In 2020, iHORN has made great efforts to launch five new security alarm products for Pro series, such as home combustible gas detector, PIR motion detector series and panic button. Putting high quality and innovative design in the first place, iHORN pays tribute to craftsmanship and makes high quality products with ingenuity.
iHORN is once again awarded as one of the "Top 10 Security Brands in China" due to the strong support from its customers and partners. It has a nationwide sales network and service system, with sales and service offices in more than 30 major cities such as Beijing, Shanghai, Guangzhou and Shenzhen, and its products are exported to more than 60 countries and regions worldwide. The company continues to enhance the integration of research, production and sales layout to ensure that high-quality products are put on the market on time, and work hand in hand with partners towards a win-win situation.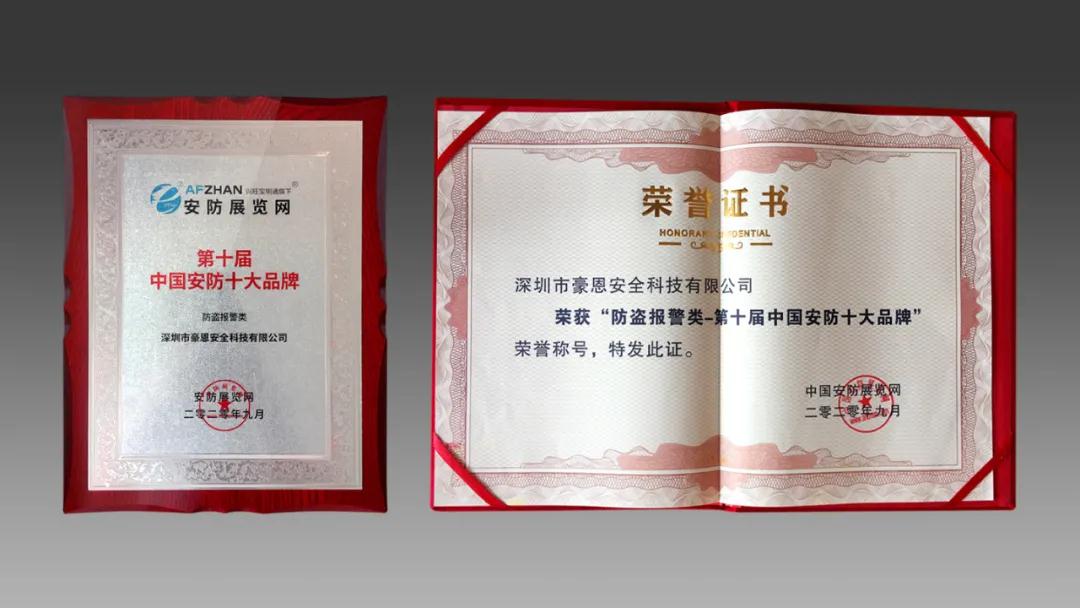 Do it with heart and soul, let the customers be touched. iHORN always adheres to the mission of "making people's lives safer, more comfortable and harmonious with high quality products and services", and adheres to the core values of "hard work, continuous innovation, precision and practice, and the pursuit of excellence" to promote the sustainable and healthy development of the security industry.